Batcat
The United States Air Force
553rd Reconnaissance Wing
Ameri-Thai Locator Help






The Ameri-Thai Locator Help page first created 09/07/14, Last updated 03/20/16.






Help for Thai children to Locate
their American Father, and for
Father's to locate their Thai Child



Batcat Gene Ponce, 553rd Reconnaissance Wing Field Maintenance Squadron (FMS), retired in 2001. After his retirement Gene decided to relocate back to Thailand to live. He has been living in Thailand since 2001 with trips back to the United States every year or two.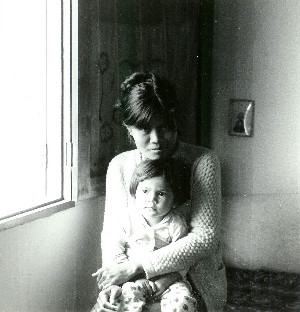 As an American living in Thailand he has encountered several individuals who were born to a Thai mother and an American serviceman father. At the end of the father's military assignement in Thailand, he returned home to the United States. Often the child, now an adult, never knew his biological father. Many such children have a desire to learn more about their American father, some would like to meet their American father. Many American servicemen want to know more about a child they fathered, and possibly meet that child.

While living in Thailand Gene has been able to help some Thai children locate their American father and also help American fathers locate their Thai child. The title of this page is "Ameri-Thai Locator Help" page. The wording is important as Gene Ponce is not a professional detective who finds missing persons for a living, rather he is an individual who has been successful at helping some Thai's find their biological American father, and also American fathers locate their Thai child.

Further help can be found on Gene Ponce's American-Thai Locator homepage. My thanks to Gene Ponce for letting me know he now has this homepage up and running. Link added 03/20/16.

The title of this page specifically does NOT use the wording "Ameri-Asian" which has a much wider application. An Ameri-Thai is also an Ameri-Asian child, however only those children whose mother is Thai are Ameri-Thai. While Ameri-Asian refers to an Asian mother from one of several Asian countries, the term Ameri-Thai refers to those who have a Thai mother and American father. There are other sites which provide services to Ameri-Asian children.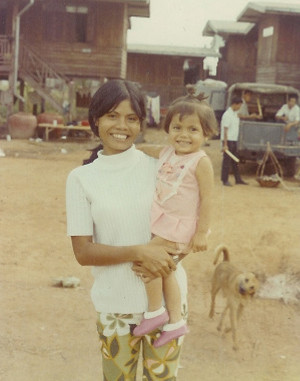 Webmaster Larry Westin note - my wife and I have two children, one born to us naturally, one adopted. We have personal experience dealing with an adopted child. In our case as our adopted child attained her teenage years, there was a desire to learn more about her biological parents and sibilings. It is important for parents who adopt to understand that this desire on the child's part isn't a rebillion against the parents who adopted them, rather a natural need to learn more about themselves. Rebillion from teenagers seems to come naturally, regardless if they are with their biological parents or their adopted parents. Do not mistake a desire on the part of your adopted child as rebillion against the parents who adopted them. Our adoption was handled through the Los Angeles county government. Contacting county government trying to help our daughter locate her biological parents was met with an almost total reluctance to assist on the part of the county. Los Angeles took the concept of the confidentially of "sealed records" as absolute. Some states, Georgia being an example, are far more willing to help adopted children locate their biological parents while still maintaining total confidentially of sealed records. Georgia will not provide information about biological parents to adopted children unless the biological parent can be located, and the biological parent approves of Georgia divulging the contact information to the adopted child. In our situation with Los Angeles county they accepted my request to include a signed letter from my daughter in her biological parents and siblings records indicating she approved of Los Angeles county providing her contact information IF the other party happen to ask LA county. Different locations provide different levels of help. In the end my daughter did make contact, however as with all locator tasks it took time. Do NOT expect immediate results. It often takes years to locate biological parents.



Go Here to Request Help in Locating your
American Father or your Thai Child


Here are some important points to consider as you proceed:
Results often take a long period of time.
Ameri-Thail Locator Help can be a Thai child trying to reach his biological American parent, or a parent trying to locate his biological child.
Initiate your request to Gene Ponce via email at gspamerthai@gmail.com, Provide as much information as you can.
There is NO charge for this service (there is NO charge for anything on any of my Batcat homepages), however for this service a donation is appreciated but not required, contact Gene Ponce for more information.
Thai Royal Family Recongition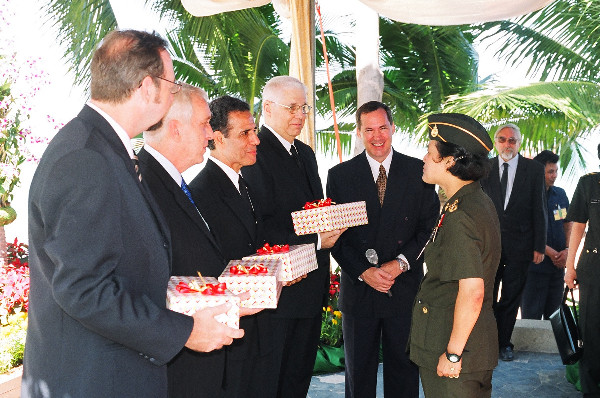 The image at the right shows Her Royal Highness Princess Maha Chakri Sirindhorn, daughter of Thailand King Bhumibol Adulyadej, as she speaks with four American's who help locate the American father of Thai children. The four Americans who Princess Maha Chakri Sirindhorn are recognizing for their work in this area are from left to right are:
John Ault. He was stationed at Sattahip USCG LORAN Station. He now lives in Pattaya.
Peter Cabrey. He was stationed at Utapao Royal Thai Air Base 1970-72. He now resides in the district of Phla between Utapao and Ban Chang.
Gene Ponce. Stationed at Korat 70-71 and Ubon 71-72. Living in the village of Laem Fa Pa, district of Phra Samut Chedi, province of Samut Prakan. I have been living here since December 2000.
Ken Bower. Stationed at Sri Racha Microwave Radar Site 71-72, US Army (Communications). Now resides near Oceanside, CA.
Gene Ponce, the point of contact for this site, who is speaking with Princess Maha Chakri Sirindhorn in this image, has also appeared on television in his efforts to help Ameri-Thai children locate their American father, and American father's locate their Thai children.



Responsibility


The subject of this page is very emotional, both for the child, and for the parent. When anyone has a child they need to assume parental responsibility to help the child live and grow. If for what ever reason a child is separated from one, or both of their biological parent(s), and brought up by a single biological parent, or by an adoptive family, please consider making contact with that child. Regardless of how long it has been since you have made contact with the child, don't delay further. Remember locating someone, especially someone you haven't had contact with for many years, takes time. You'll never make contact unless you take the steps to begin the search.



Good Luck With Your Search



Return to the

Main Batcat homepage.

Return Home

to Larry and Sue's Homepage.